8 tags
Scatter Style: Outfit du Jour: Patches →
VAMOS. scatterstyle: Elbow patches, that is. Elbow patches are actually something that is synonymous with Fall in my mind. In a "Dead Poet's Society" kind of way. Also, pipe smoke and fireplaces, neither of which I experience on a regular basis, but I like to romanticized Fall. So hey, my sister is back from her…
5 tags
4 tags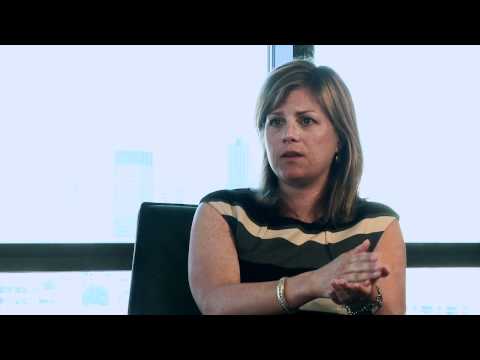 5 tags
4 tags
Abraham Lincoln Filed a Patent for Facebook in... →
futurejournalismproject: dbreunig: Nate St. Pierre writes: Lincoln was requesting a patent for "The Gazette," a system to "keep People aware of Others in the Town." He laid out a plan where every town would have its own Gazette, named after the town itself. He listed the Springfield Gazette as his Visual Appendix, an example of the system he was talking about. Lincoln was proposing that each...
4 tags
4 tags
"On immersion journalism: Newark, N.J., Star-Ledger feature writer Robin Gaby..."
– Love the heck out of this. Why Narrative Matters As Newspapers Struggle | Poynter. (via newmedia-at-sbc)
3 tags
Thought for the day
Thank you. gradnessmadness: "It's not about perfect. It's about effort. And when you bring that effort every single day, that's where transformation happens. That's how change occurs."  ― Jillian Michaels
4 tags
Journalism Ranks 8th on Newsweek's List of 13 Most... →
"Mama said there'd be days like this." futurejournalismproject: How they did it: This year we started with new research (PDF) from Georgetown University—which drew from two years of census data to determine the prospects for myriad majors—to narrow down our list to more than three dozen popular college majors. We also used data from the Bureau of Labor Statistics, equally...
7 tags
Watch
Never Have I Ever is a new project my biz partner and I started for TheNewsHouse, which is Newhouse's biggest online presence. We have adventures and do stuff we've never done before. (Like that game, but without the pennies.)
4 tags
B-WayWorld writings
Check it out, I'm published in BroadwayWorld.com! This was like my dream in undergrad. (Another lesson learned: All you need to do is ask or know the right people.) My review is here.
3 tags
Lessons learned
99 percent of current problems won't matter in six months (you'll have new ones) Pick your battles Eat breakfast Drink water When stressed, Pinte(rest)  Document your journey in some way Love your neighbor/landlord Don't be afraid to stand up for yourself Work hard Have potluck nights  Choose your own adventure - life is short
5 tags
Didja know I have another blog? It's about mac 'n' cheese.
4 tags
4 tags
True dat
phishtaco: When all else fails, there is mac n cheese and Billie Holiday. No need to worry, eh?
5 tags
3 tags
2 tags
Picnik will be closing on April 19 of this year to...
Nooooooo. What!? :( jschoolbuzz: … With a suggestion of Google, once again, being involved. Refunds are occurring and all the premium content has become free to everyone until closing.    I know that I, Cody, personally feel distraught about the situation; however, I'm excited to see what is yet to come from Picnik in the future. I hope things don't change too much.   Check out their message...
3 tags
2 tags
Best thing to come out of Golden Globes.
kellyoxford:
9 tags
5 tags
7 tags
My first time
Everyone imagines their first time. When I was in middle school, I planned to wear beautiful clothes when it happened. Of course, we'd have dinner before the big event. There would be some talking, some sitting — and then the lights would dim and we'd be alone. But when the lights are finally out, things don't always go as planned. Sometimes, it's not even night when it happens for the...
7 tags
Taking a bite out of the Big Apple
I have a confession to make. Even though I've lived in New York State my whole life - even attending college here - I didn't visit New York City until I was in my early twenties. (Please try to contain your shock and utter realization of how uncool I am.) When I finally made the trip for Halloween 2010, I was Joanie Holloway at the Greenwich Village parade - what could be...
4 tags
5 Things to Know Before Dating a Journalist →
Spot on.
6 tags
Checklist for being a "real" journalist →
My life: #3, #6… OK, all of them.
4 tags
Grad School Barbie →
curlyfoureyes: A new gift idea for your loved ones: Graduate School Barbie (TM). Graduate School Barbie comes in two forms: Delusional Master's Barbie (TM) and Ph.D. Masochist Barbie (TM). Every Graduate School Barbie comes with these fun filled features guaranteed to delight and entertain for hours: Grad…
11 tags
Father knows best :: How one man helped to shape...
The fall of 1996 was unusually warm. I remember because it was the first  year my parents threw their annual harvest party, a tradition that continued in our family for 15 years. In addition to hayrides, a potluck dinner and bonfire, my dad decided we should perform a small play based on the Bible character Elijah. "Leah, you're going to help me write it," he said. I was 11 years old and...
7 tags
Watch
Sometimes, I make videos for class projects. (Watch part II, starring me, and part III, starring my roomie.)
5 tags
A bloody good weekend →
Sometimes, a show makes me remember: That's why I'm doing this.
5 tags
6 tags
4 tags
6 tags
1 tag
7 tags
Eve ate the apple: A look at gender neutrality in...
Margot Rubin has a perfect life. Her sunny house is located in a trendy Toronto suburb. She shares a playful relationship reminiscent of a sitcom marriage with her husband of five years, Lou. They're both writers - he's penning a cookbook and she's trying to make it as a journalist - and work side by side each day. Rounding out their week are large, loud family dinners and decorating their...
4 tags
Latest theater review!
Check out this review of Disenchanted: Bitches of the Kingdom, a new musical about Disney princesses post-happily ever after. I wrote it for Green Room Reviews, which I co-founded with this girl. More to come from GRR soon! -L
9 tags
TIFF.1
I'm back in a big city - for the first time since visiting Nashville in June - and it feels like freedom. The smells of street food and taxi mufflers, the glow of gaudy billboards and the excessive amount of bodies hurdling around one another to reach the next destination thrill me. It's Toronto this time, and I'm here with the Goldring Program for three days. Our mission?...
Scatter Style: Colonel Winter's Lonely Hearts Club →
Hey, this post (and my sister) rock. Check out her blog! scatterstyle: These are from the last cold day we had here in Western NY…hopefully! Haven't taken any pictures since last week because this past week has been very busy. As you will notice by the state of my room, I have not been home much to clean! Leah (my sister) directed the theatrical adaptation of Edgar…
8 tags
Hear ye, hear ye
                                There's nothing that makes you update your social media blog for the first time in weeks like a late Sunday night POTUS announcement.  I'm sick, so I was already in bed catching up on Facebook messages and emails when Facebook and twitter exploded with status updates about turning on the TV at 10:30 EST. Well, gee whiz. What did people in the 1940s do...
5 tags
A positive effect of social media
ibreathemusic: Please donate to the incredible cause of the Invisible Children Organization. Saving lives in Africa. I am trying to earn at least $25.00 for their national Day of Silence Event. Please help me out, and by doing so, helping out those hurting in Africa. You can donate on my personal donation page for this organization by clicking the link below :) ...
I'm cheating on my blog...
…By guest blogging for Miss Emily Shearing while she's in LA. Check it!
6 tags
Confessions of a text sender
  The Mess Age is back on the subject of texting (a la Jonathan Swift). I wrote this piece in a writing class, circa 2007, and thought it applied to the theme. See what you think! The texting addict is a new and growing genre of phone users (or, as some might say, phone ABusers). As a recovering addict, I find that the easiest way to diagnose the problem is to watch for symptoms, then...
7 tags
We interrupt your regularly scheduled...
It's 1:02 a.m and I'm in small town NY, United States of America. I am sitting in my bathrobe, in my warm bed, in a secure house. Outside, it is peaceful and quiet - the only sounds are from a distant train whistle and the passing traffic on nearby roads.  But through the wonder of modern technology, I am watching history unfold.  I am looking at images of Manama square in Bahrain, filled with...
7 tags
A public offense
Note: This week I'll be blogging about texting. Comments welcome! Have you ever been out with a friend - just the two of you - and the other person is constantly trailing off mid-sentence (I mean LITERALLY going silent during an engaging conversation) to check his/her phone? So you sit there, politely, wondering who is on the other side of the phone. Has someone been injured - or is their...
10 tags
U & i need 2 tlk
  There's a recent cell phone commercial that depicts a dating couple sitting in a restaurant. The chap's phone beeps and he looks up, confused.   "I just got a text from you that says you're breaking up with me," he says.   The polished girl doesn't miss a beat.  "Oh, don't worry about that … I have (insert company pitch and promotion here, so I didn't get charged extra," she says.  His...